Andrew Sewell, MD
Head & Neck Surgical Oncology and Reconstructive Surgery; Otolaryngology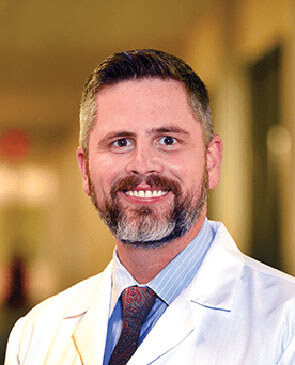 Andrew Sewell, MD, is a board-certified otolaryngologist with specialized training in complex tumor resection and microvascular reconstructive surgery. He is proud to provide personalized care to patients at Lakeshore Ear, Nose & Throat Center in St. Clair Shores, Macomb Township, Rochester, Grosse Pointe, and Sterling Heights, Michigan.
Dr. Sewell earned his medical degree from Louisiana State University Health Sciences Center New Orleans. Following an internship in general surgery at Vanderbilt University (VU) in Nashville, Tennessee, he completed a two-year postdoctoral research fellowship in cancer biology and molecular virology at VU and Yale University in New Haven, Connecticut. He then completed his otolaryngology-head and neck surgery residency at Yale University. Following residency, Dr. Sewell completed an additional two-year clinical fellowship specializing in head and neck surgical oncology and microvascular reconstructive surgery at the University of Toronto in Ontario.
Dr. Sewell's clinical expertise includes the medical and surgical management of benign tumors of the head and neck, thyroid and parathyroid disorders, salivary gland disorders, advanced head and neck cancer, and complex reconstructive surgery of the head and neck. He has a particular interest in clinic-based ultrasonography of the neck, including ultrasound-guided thyroid biopsies.
He lectures nationally and internationally on cancer biology and thyroid disease management. Dr. Sewell has published numerous peer-reviewed articles on head and neck cancer and thyroid surgery.